THE WAY BACK
(Stills from the video, filmed by Noud Heerkens and photograhs taken by Loes Dijkman)
12:52 h / Eigelsteintor
Start of the way back: The Vorläufer leaves the Eigelsteintor, accompanied by 45 Mitläufer/Innen.

The Begleitperson takes the rest of the Mitläufer/innen by public transport back to the Severinstor.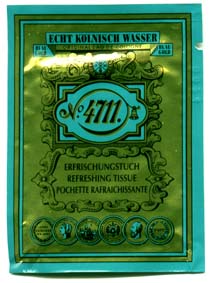 13.25 h / Severinstor
The procession reaches the Severinstor. Supply of '4711' refreshing tissues.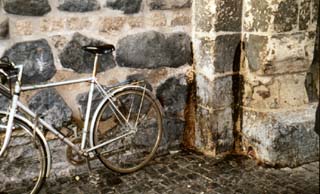 13.35 h / Severinstor
Execution of the second part of the public watering ceremony.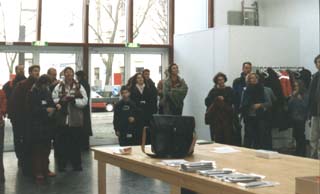 14.00 h / Hall of the Gothaer Kunstforum
Arrival at the Gothaer Kunstforum.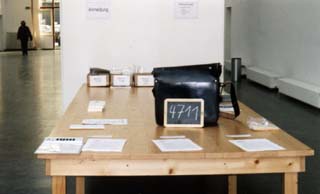 14.01 h / Hall of the Gothaer Kunstforum
Official announcement of the pedometer reading for the way back.
14.03 h / Studio # 10 in the Gothaer Kunstforum
The Vorläufer withdraws to the bathroom and takes a shower. On the ground floor, a live registration of the private cleansing process is shown on a video monitor.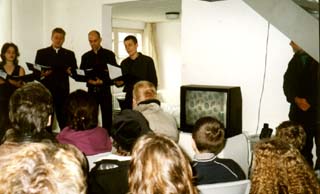 14.05 h / The ground floor of studio # 10
The vocal ensemble Lilium Convallium (Cora Schmeiser, Harm Huson, Jeroen Spitteler und Arnout Lems) performs music from the 16th and the 17th century.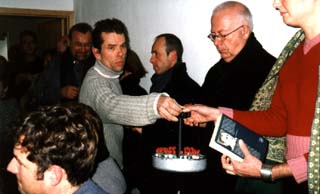 14.25 h / Studio # 10
The Vorläufer has finished showering. He descends the stairs and hands out 4711 scent bottles to the 'Mitläufer/innen'. With this he finishes the project.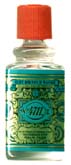 3 ml (0,1 fl. oz.) 4711 scent bottle