SCHUHEINLAGEN LEASING SERVICE (Insole Leasing Service)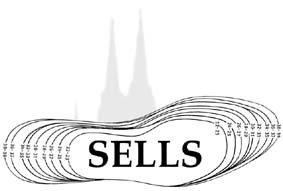 The left and right insoles for you!
Ubier ® High-grade Insoles fit every shoe. The unique two-layer system of thermo-fleece and latex guarantees pleasant warmth and comfort. Due to its special heat managing and sweat absorbing qualities, the material is suitable for rainy spring mornings, windy autumn afternoons and cold winter evenings.
The Two Layer-System of the Ubier ® High-grade Insoles

1 Latex bottom with active carbon

The bottom layer guards against unpleasant foot odour and penetrating moist. The latex wafery structure is specially designed to absorb shocks.

2 Thermo-fleece

The soft padded top layer manages body heat and absorbs unwanted perspiration. Sanitized ® against foot mould or other skin disorders. Colour fast - colours don't run.
Five Reasons to lease your Insoles
1 Depreciation

In accordance with the slogan "Only buy things that increase in value, rent all the rest", the insole is, contrary to real estate, not the most profitable object for buying. Consequently, you shouldn't pay for your insoles but only for their use.

2 Low charges

Unlike financing, where you have to cough up the full purchasing cost of the object, leasing means that you only pay for the use of an object during the contract period. The leasing charges can be kept at a much lower level. An advantage which gives you room to order extra features!
3 Flexibility

Leasing your insoles means that you never actually possess the article: you rent it for the period specified in the contract. Depending on the agreement, you can either return your insoles to SELLS (discretion fully guaranteed), buy them or renew the lease at the end of the leasing term. This way, you stay flexible.

4 Property of the leasing company

SELLS keeps the insoles in its property at all times. The leaser is user and holder.

5 Objectivity

SELLS is an independent, impartial dealer. Our expertise in the insole business is strictly objective - we make every effort to lead you to the right bargain.
Special offer
Especially for Colonia non olet, SELLS offers Mitläufer/innen its Ubier ® line of products for a whole week (seven days) at an uniform price of
Euro 13,61 (incl. VAT and shipping costs) per pair
Order your Ubier ® Insoles now!

Please pay Euro 13,61 into Postgiro-account 3053415 of Arnold Schalks, Keileweg 26c, 3029 BT Rotterdam (NL) and you will receive your Ubier ® High-grade Insoles as soon as possible by mail.

Name

Street/Number

Zip/City

Shoe size