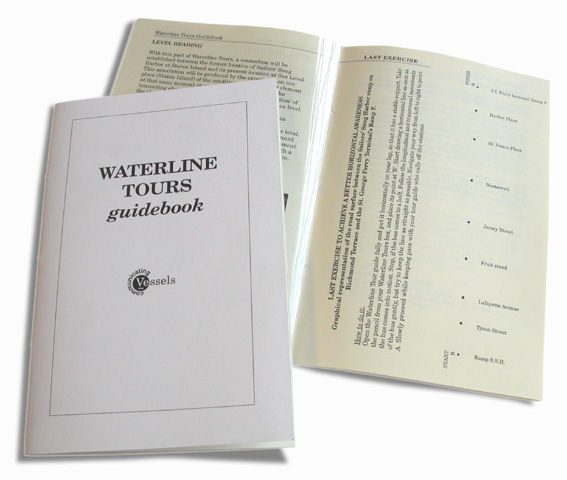 ANNOUNCEMENT
On Saturday, September 12 and Sunday, September 13, Rotterdam artist Arnold Schalks will conduct an exclusive shuttle bus tour from the St. George ferry terminal to the site of the former dock of Sailors' Snug Harbor on Richmond Terrace. Tour passengers will receive a cardboard box with 'Waterline Tours accessories' and a 'Waterline Tours guidebook', containing graphical and visual coordination exercises to achieve a better horizontal awareness. They will experience reminders of the past and enjoy maritime improvisations.

Departure from the St. George Terminal's Ramp F: 5 PM.

Duration of the tour: approximately 60 minutes

Fare: $ 5. p.p.

Book a tour now, the number of seats is limited.